Offshore and Marine
An OCN specialization is with marine and off-shore oil and gas project and construction management.
With 30 years of off-shore project experience, OCN provide advice, project, and start-up management services for conversions, new builds, refurbishments, upgrades or repairs and decommissioning for marine and off-shore oil and gas projects.
OCN also holds FPSO Design and Technology workshops and courses supported by a special edition publication on "FPSO Design and Technology" an invaluable resource for understanding the technicalities and complexity of such installations.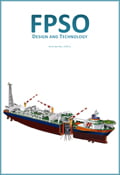 OCN's marine and off-shore project experience includes:
construction, mechanical completion, pre-commissioning, commissioning and start-up management.
construction and fabrication of modules, skids, etc.
marine and off-shore facilities inspection and survey.
construction surveys and reviews.
marine and offshore facilities decommissioning management.
managing sea and DP trials mooring and turret trials, tanker / FPSO / FSO loading and off-take trials, and FMEA.
advising on regulatory requirements, and providing support and coordination.
preparing procedures, specifications and project EPCIC documentation.